Coronavirus (COVID-19)
VACCINE UPDATE 15.05.2021
This is an important message to patients of this practice:
Patients aged 18- 39 years who are awaiting an appointment for their first Pfizer Covid vaccination, or for those patients aged over 40 years who require an appointment for the Oxford Astra Zeneca vaccination, please do not contact the practice directly as we are unable to assist with answering any enquiries.
If you have any genuine enquiries regarding any aspect of receiving your first vaccination please email 
southwrexhamcovidvaccinationteam@wales.nhs.uk
In all instances, the vaccination team will endeavour to respond to your enquiries within 48 hours.
Thank you
Important News for Patients aged 40+ 
There are some 1st dose COVID-19 Astra Zeneca vaccination clinics for patients aged 40+ years old at c/o Plas Madoc Leisure Centre, Llangollen Road, Wrexham, LL14 3HL on Friday 14th May 2021 between 17:00 – 21:00 and Saturday 15th May 2021 between 09:00 - 13:00. Please ensure you are not currently self-isolating, symptomatic of COVID or had a positive test in the last 28 days.

It is for patients of Crane, Hanmer, Chirk, Gardden Rd and Beech Avenue practices only to book an appointment for this clinic via this route. Patients from other practices are asked not to attend as they will NOT be given a vaccination as the GP cluster seeks to manage the vaccine supply across the local area.

To book your appointment please go to https://cutt.ly/Plas-Madoc---AZ---C19. You are asked to arrive on time and show photo ID.
If you have an existing appointment at another session, please keep to the original date. This vaccination centre will operate by appointment only, so please do not turn up if you have not been able to make an appointment through the link provided.

South Wrexham Covid Vaccinations Team
Message from South Wrexham GP Cluster
The 8 GP practices of South Wrexham continue to deliver the COVID vaccination programme
We have come together to deliver some of these clinics out of Plas Madoc Leisure Centre as well as clinics out of GP practices. We are working with the Health Board to do this.
This week we have had insurmountable technical issues with the appointment booking system for Plas Madoc.  This has meant we have had to cancel a small number of people from 3 clinics on Thursday 6th, Friday 7th and Saturday 8th May.  We apologise for any inconvenience this has caused. We will be busy over the next few days contacting those we have had to cancel and offering alternative appointments in the coming week.
Yesterday we also had communication from Welsh government advising us that now all under 40 year olds will be offered the Pfizer vaccine instead of Astra Zeneca because of supply issues.  This issue will fortunately not affect South Wrexham severely but you may hear of clinics being cancelled in neighbouring areas of North Wales.  We ask you not to contact your GP surgery as switch boards then become blocked and stop you contacting us for medical issues. Be assured you will be contacted by phone, text or letter when it is your turn to be called.
We appreciate your patience while we continue to deliver the vaccination programme as well as delivering your usual GP services.
For updates please follow South Wrexham Cluster of GP Practices on Facebook
PATIENTS 49 AND UNDER
The Health Board has now started to roll out the Covid vaccination programme to patients aged 49 and under.  All patients of Chirk Surgery within this cohort will be invited to attend for their vaccine at Plas Madoc Leisure Centre.   The surgery will not be holding any clinics at Castle Health Centre for this age group.
Patients will be contacted by phone or letter by a member of the Health Board team on behalf of the surgery.   The surgery do not have any details on when patients will be invited so we would ask that you do not ring the practice for any information.
Age Cohorts & Vaccines
The Joint Committee on Vaccination and Immunisation (JCVI) and the Medicines and Healthcare products Regulatory Agency (MHRA) has recommended that under-30s in the UK are offered an alternative Covid vaccine to the AstraZeneca jab.
To ensure age groups within the remainder of the adult population receive the most clinically appropriate vaccines, we will be sending appointment invitations based on our delivery of vaccines from now until the end of July.
This will mean that some people aged 18-29 may be offered vaccination earlier than some older individuals.
To ensure our vaccine supply is administered as quickly as it is received, we will continue to run two streams for those aged 18-49.
One will deliver the Pfizer vaccine to those under the age of 30, and one will deliver the Oxford AstraZeneca vaccine to those aged between 30 and 49.
We are adopting this pragmatic approach to ensure vaccines are not left for long periods unused.
Those aged under 30 who have already received a first dose of the Oxford AstraZeneca vaccine for health reasons will continue to receive a second dose of the same vaccine at the due time, as there have been no serious adverse events attributed to second doses of the Oxford vaccine.
This is all consistent with advice from the Joint Committee on Vaccination and Immunisation (JCVI) and the Medicines and Healthcare products Regulatory Agency (MHRA).
We remain on course to offer vaccination to the remaining adult population well before the Welsh Government's end of July milestone. Although there is currently some variation in the per cent of people vaccinated in each cohort in different local authority areas, we can see from appointment bookings for the next few weeks that this variation evens out.
This variation is a result of the population size of individual cohorts in each local authority area, the amount and type of vaccine received, and the need to offer an alternative first dose vaccine to the Oxford AstraZeneca vaccine to those aged under 30, in line with guidance from the advice from the Joint Committee on Vaccination and Immunisation (JCVI) and the Medicines and Healthcare products Regulatory Agency (MHRA).
The surgery will not be holding any further 'first' vaccination clinics at the practice.  All patients that have received their first vaccinations here will be contacted by letter to attend for their second as they fall due.
For any patients in groups 1 – 9 (listed below) who have not received their first vaccination can call the central number 03000 840 004 to book in to a local mass vaccination centre.
residents in a care home for older adults and their carers
all those 80 years of age and over and frontline health and social care workers 
all those 75 years of age and over 
all those 70 years of age and over and clinically extremely vulnerable individuals 
all those 65 years of age and over 
all individuals aged 16 years to 64 years with underlying health conditions which put them at higher risk of serious disease and mortality.  
all those 60 years of age and over 
all those 55 years of age and over 
all those 50 years of age and over 
We would ask that any patients aged 50 and under (group 10), do not contact the practice for further information or queries.   For all up to date information on the North Wales COVID-19 Vaccination Programme, including answers to Frequently Asked Questions, please visit the health board website:
https://bcuhb.nhs.wales/covid-19/covid-19-vaccination-information/
We want to congratulate Practice Staff for all of the hard work that they have undertaken to administer this vaccination programme at very short notice.  We have been overwhelmed with a massive increase in phone queries, emails and letters which has taken up an enormous amount of our time whilst trying our best to run the surgery during the Covid pandemic.  We are aware that this has also had an impact on phone call wait times and appointments as we have had to provide GPs, Nurses and administrative staff to run the clinics.    Please be patient as we are doing our very best to help everyone.

Coronavirus (COVID-19) has now been officially characterised as a Pandemic by the World Health Organisation.  Coronavirus cases are increasing on a daily basis and the first community transmission has been detected in Wales. Patients will understand that the practice will now need to introduce temporary measures to reduce the risk to patients and staff.
COVID-19i is a new illness that can affect your lungs and airways. It's caused by a virus called Coronavirus. STAY AT HOME  if you have a loss or change to your sense of smell or taste,  a high temperature - you feel hot to touch on your chest or back  OR a new continuous cough - this means you've started coughing repeatedly. 
DO NOT GO TO A GP SURGERY or  PHARMACY.  PLEASE DO NOT ATTEND YOUR LOCAL HOSPITAL UNLESS IT IS AN EMERGENCY.
You DO NOT need to contact 111 .
Your first port of call if you are experiencing symptoms is the NHS Wales Online Symptom Checker and follow the advice on the Sympton Checker.  Stay at home advice can also be found here. People unable to work for more than seven days because of coronavirus (COVID-19) can obtain an isolation note through a new online service on NHS111, you do not need to contact a GP.
The Surgery Is Open For Patients With a Pre-Booked Appointment
Appointments and Visits to the Surgery
With immediate effect, patients who feel they need to be seen by a healthcare professional SHOULD NOT  attend Chirk Surgery in person to ask for an appointment. Please click here for information to contact the surgery for appointments and advice.  
Unfortunately, St. Martins surgery is closed until further notice.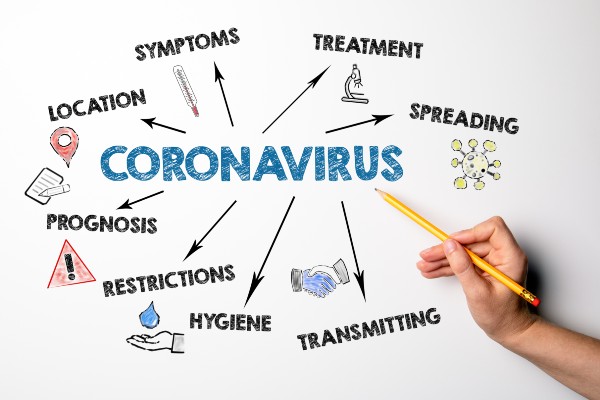 If you have a problem with your health that is worrying you and will not go away you should contact your GP.  There is general concern amongst the healthcare profession that people may not be seeking medical help for illnesses and symptoms that are not related to Covid-19.  Some patients are telling us that they don't want to bother the doctor at this time but we would like to assure you all that we are here and still able to help you. Other patients may be nervous of coming to the Health Centre but please be assured that we have many measures in place to ensure that our patients and staff are safe.
Please do not wait too long to seek urgent assessment and treatment.
For parents, if your child is unwell and you are concerned, you should seek help

Those with urgent dental pain should still call your dentist.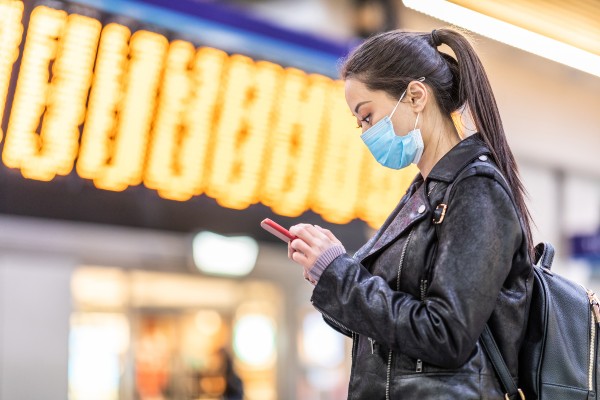 Prescriptions - ordering and collecting
Please use the post box located near the front entrance of Chirk Surgery when ordering your prescription by hand.  If you usually collect your regular prescription request from Chirk Surgery you can still do so until the end of May at the reception desk.   We are now asking all patients to sign up to one of the local pharmacies before the end of May to collect it on your behalf.   (Emergency/urgent prescriptions issued by a GP or Nurse can still be collected from reception after the end of May) .  We would ask patients to consider either providing a stamped self-addressed envelope (if you are not already signed up with a local pharmacy to collect).   Online prescription ordering is still available for patients who are signed up and already using the My Health Online service. Unfortunately we are not able to take  prescription requests over the telephone. 
Please click this link for information on the Health Minister's announcement regarding the national Volunteer Prescription Delivery Scheme supporting those shielding or self-isolating.
We are reviewing all our routine clinics and non-essential services in order to minimise the spread of Coronavirus. We recognise that patients will have concerns and would ask you to visit the link on the front page of our website in order to obtain all relevant information about Coronavirus.
We would like to thank our patients for understanding and cooperation during this challenging time. We will update our website with any new information as it develops.