Important News for patients who have a pre-booked appointment
Now that Winter is definitely here and the weather is worsening, the Surgery would like to try and improve accessibility to the centre for those patients who have pre-booked appointments.  Therefore, from Tuesday, 1 December, they will be opening up the front doors to allow these patients to walk in and wait for their appointment in the reception seating area.
Patients who have appointments with the Surgery staff i.e. GP, Practice Nurse, HCA and Physio should continue to book in at the reception window before entering.  For all other appointments, patients should enter and take a seat in the relevant seating area.   Patients will be collected from reception by either the Health Board or Surgery clinician and have their temperature taken prior to their appointment.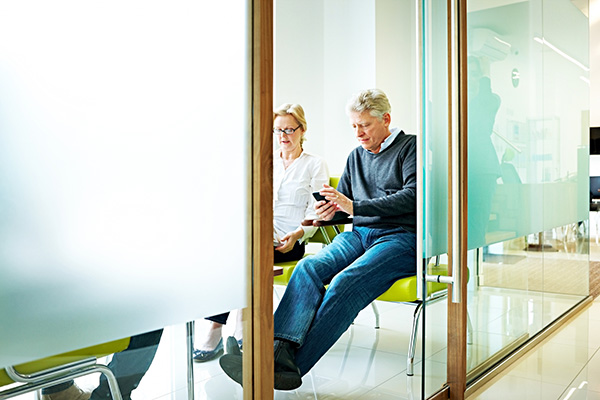 The indoor reception desk will remain closed and all surgery enquiries will continue to be dealt with by their staff via the temporary reception window.
There will be extensive signage, both in the foyer and entrance to reception, to inform and direct patients to allocated seating areas for each department.   The Surgery would appreciate it if patients could come alone if possible, not to arrive early and not to attend should they have any Covid-19 symptoms.
As this arrangement is initially a trial, and very much based on trust that patients will adhere to social distancing and guidelines, the Surgery will review the process to ensure that there are no breaches which could impact on staff and patients' safety.
Thank you for your patience and help in keeping us all safe.
Chirk Surgery
Published: Nov 27, 2020